Welcome on our website!
Cattery "z Tazu*CZ" was registered in FIFe at the 1992. We cooperative with cattery "z Thalgau*CZ", owned by my wife.
In last year 2010 was my cattery 2 nd BEST in all breed in Slovakia. At the same year was cattery "z Thalgau*CZ" BEST CATTERY in Czech republic from all breed.
Our sister cattery "Sisinés*CZ" owned by my mother, is registered from 2001, at this time she do not breed, but you can found here her offsprings and neuters.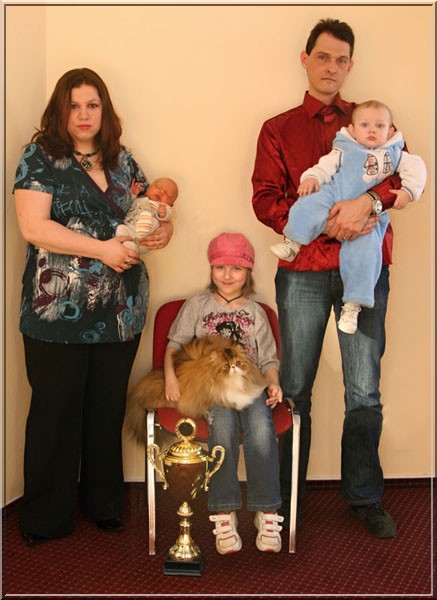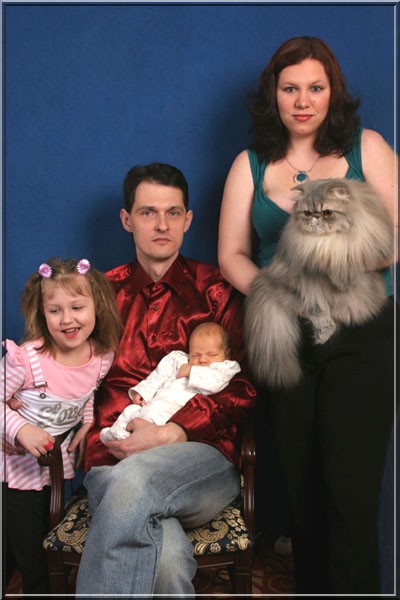 March 2011 March 2010

We are working primarily with solids, harlequins, bi-colours and now new with tabby cats. In pedigrees have my cats bloodlines CFA a FIFe:
aus Berlin*D, I*Borgo Ala, Maydan - Shah's, Oriens-Mau, Copacats, Pashaspride, Fagervoll, Penhill, Lady Bijou, Rella, Wattkatz a Framor.
My cats are not caged, they live with us in our flat.
All kittens receive inoculations before adoption and come with a health gaurantee. Kitten care instructions and ongoing support are available.
We welcome e-mails and pictures from the families that adopt our kittens and cats.

Update 30.03.2012